Discover why Math Ninja, LLC is a customer favorite.
Geometry – Karyn
Angela is great. She got right to it with my daughter and they hit the ground running. She is really starting to understand for the first time and her confidence has led to improved scores right off the bat.
Karyn via Bark.com
4th Grade Math – Camren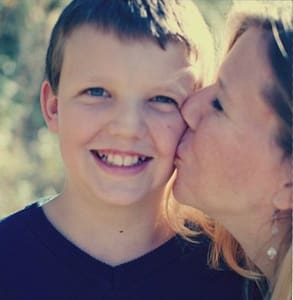 We feel incredibly fortunate that we found Angela to help tutor our 10-year-old son, Camren. Camren was diagnosed with dyslexia and math has become more challenging for him as he is getting older. His confidence was so low with him frequently lamenting, "I hate math," and "I am not good at math." Afternoon homework sessions had turned into a nightmare, frustrating for both of us.
In a short time, Angela has made a huge difference with him, not just in his understanding but in his confidence. I have had the opportunity to sit in on the sessions and have been so pleased and impressed with Angela's incredibly patient and affirming demeanor in her interactions with our son. She has employed many creative games so that he is learning math in a fun, unique way without even realizing it. Before his first session, he was less than thrilled about the idea of having a "math tutor." After that first hour together, he was beaming and said to me in the car, "That was so much fun. When can I do that again?" I remarked to my husband, "Where has the math ninja been all of our lives?"
I also have appreciated how Angela has provided resources in the form of websites, books, and tips for us to reinforce at home what is being taught. We wholeheartedly recommend Angela for math tutoring, especially if you are looking for someone who is extremely patient, encouraging, creative, and skilled. Honestly though, the highest compliment comes from our son who was brimming with confidence after his last session when he said, "I like math now, Mom. I am starting to get it!" Music to my ears!
7th Grade Math – Joe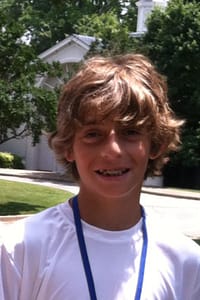 The first time I contacted Angela I told her we had a math "emergency".   My son Joseph had a math test the next day and felt confused over the material and discouraged by his recent grades.  Angela came to my house that evening!  Joseph connected with her immediately.
He had always been a straight-A math student however his 7th grade math experience was proving to be quite different.  He was not grasping the math concepts the way his classroom teacher presented them and was becoming more and more frustrated.
After a few weekly sessions with Angela things began turning around.  Angela is a patient and caring teacher and goes beyond expectations.  She taught my son tricks and memory games to help him retain the material, she emailed websites with practice sheets and answer keys to reinforce what they had worked on and I texted pictures of homework assignments to her outside of tutoring sessions so she could let him know if he was still on track.  And in a crunch, if she is unable to get to your home because of a booked schedule she will fit you in with a FaceTime session.
It was not long before Joseph was again a straight-A math student receiving 100s on his last two tests.  Needless to say, his 7th-grade classroom teacher was also impressed with the quick turnaround.
At this point Angela suggested he give it a go alone; she felt he had attained the skills needed to be able to adapt to his classroom teacher's teaching style.  I appreciated her willingness to give up his time slot.  This was just another sign among many I have seen with Angela that this is not just a "business" for her but rather she genuinely enjoys seeing her students learn and excel.
PPST Exam – Lauren
Angela is a great tutor who can help with testing strategies and show you different ways to solve a problem till you finally understand it. She really cares about your success in math and puts a lot of effort into helping you do your best!
College Algebra – Ashley
She was great even when I got frustrated or wasn't paying attention. She made more sense than my math professor and had multiple ways to do equations.
Ashley via tutors.com
Pre-Calculus and Trigonometry – Aleisha
My name is Aleisha and I am a senior in high school. I am currently taking pre-calculus/trigonometry. Before finding Angela, I was not sure how I would survive this year of intense mathematics. Luckily, I found her close to the beginning of the year and she is the best tutor I have ever had! She is very patient and explains math in a way that makes logical sense. She has made me better appreciate math and because of her guidance and help my grade in my math class in an A. I recommend Angela to all! I guarantee you will really like her and will find her very helpful. Thank you very much, Angela!
Ohio State University Math Placement Exam – Emily
Angela has been focused, patient, and clear in every session I had with her. She takes the appropriate time to explain each concept and tailors her curriculum to the student. She worked with me to prepare me for a math placement exam. I had limited time to learn a good many concepts and she did a wonderful job addressing each one in a timely manner. I highly recommend Angela for your math tutor!
Emily
Math Placement Exam
Ohio State University
Algebra – Patrick
Helped a lot in a very short period of time! Also very accommodating to your schedule and your needs! Would recommend this to anyone who needs math help!
-Patrick via Yelp
Algebra
High School Math – Lance N.
Best tutor around. She is like a part of our family. Highly recommend Mrs. Angela.
Lance via alignable.com
Algebra – Chelsea
"As a former student of Angela Culley, I know she exceeds one's expectations when it comes to learning. While in 8th grade [Algebra 1], I had struggled immensely with math prior to her class. The first day, I could easily detect that she was passionate about her career and pushed her students to reach their ultimate potential. We were always playing various math games that truly helped me to grasp every concept. She makes learning so enjoyable! I never left her class once feeling as if I didn't understand the material. It's been 8 years since I was in her classroom and I still consider her one of my favorite teachers. If you are interested in a teacher who is highly devoted to her students and will persistently give her full effort into their success, I highly recommend her as your tutor for Math Ninja."