I was found guilty … looking forward to snow days as a teacher!
Yes, it is not only students who treasure that unexpected day off. Snow days give me the luxury of turning off the alarm, sleeping in, and reading a good book. On our most recent snow day, I bundled up and headed to the beach to take a few pictures. I know, sounds harmless, but oh so perfect.
If possible, let go and enjoy your next snow day. I know I will!
What were you found guilty of doing? I'd love to know. Share your guilty pleasure in the comments section below.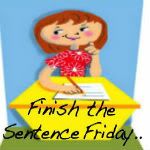 Owner & Tutor
at
Math Ninja, LLC
As the founder of Math Ninja, Angela provides online and in person math tutoring for all ages including those studying for the GRE, GMAT, SAT, ACT, PPST, and other math specific subject assessments. Prior to launching her business, Angela coached K-12 educators on effective teaching strategies, curriculum writing, and assessment development.As a classroom teacher, she taught math to students ranging from grade 5 - 12. She has also taught both undergraduate and graduate math courses as an adjunct professor at the University of Virginia and Mountain State University.
Latest posts by Angela Culley (see all)
Share: